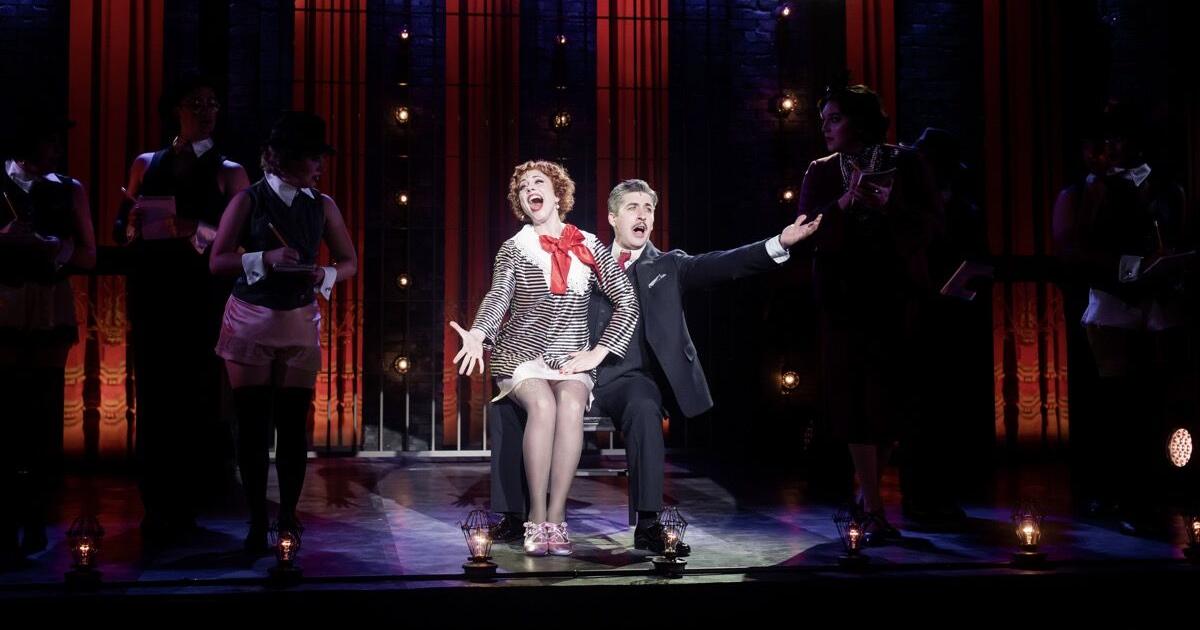 Theater Aspen puts on a summer of showbiz | News
The Aspen Theater is gearing up for another summer of endless entertainment. From this year's "Gypsy" and "Jersey Boys" musicals to the Solo Flights Festival, cabaret series, special events and educational programs, the arts organization will go into full show mode from June through September.
"I think all of the arts are collectively a big reason why summer is such an exciting time in our community, and the Aspen Theater more than plays its part," said production manager Jed Bernstein.
As Theater Aspen prepares to enter its 39th summer season, the nonprofit kicks off its annual local season pass program on Tuesday with an in-person sales event at Clark's Market.
From 11 a.m. to 6 p.m., community members are invited to purchase their discounted season pass at Clark's, and shoppers will receive a free market gift to redeem that day. Passes will then be available online from Wednesday.
Bernstein called it a privilege to bring the local season pass program to the community each year, explaining how the tradition goes back many years "much like local ski passes."
There are two discounted package options, each offering 20% ​​off the standard seat price and both applicable to residents of the Roaring Fork Valley. The Local's summer pass is $136 and includes one ticket to each of the two main musicals, plus a Solo Flights performance of the pass holder's choice. The Preview Pass costs $128 and allows pass holders to attend a preview performance for each of the two main productions.
Both packages will be available online until June 20, or while supplies last, and each will increase in price after April 29, according to a press release. Single ticket sales will begin in May.
The arts organization is also partnering with Limelight Hotel for its local pass program this year. Whether purchased in person on Tuesday or online, local and preview pass holders receive a 20% off pre-show dinner card at Limelight.
"This part of the program is new this year, and the idea is that people like to combine dinner with a visit to the theater before or after," Bernstein said. "So the Limelight makes it more appealing to do that."
Kicking off the summer theater nights is "Gypsy, A Musical Fable," June 27-July 23. It will be followed by "Jersey Boys, The Story of Frankie Valli & The Four Seasons" from August 1-23. All performances of the two main productions will take place at the Hurst Theater at the Aspen Theater, located along the Rio Grande Trail next to the river.
When discussing the curation process for the 2022 main stage shows, Bernstein pointed to an underlying theme that emerges between the two Broadway musicals: a deep dive into showbiz.
"I would say it's kind of the summer of 'show business musical' — people on Broadway love nothing more than writing shows about themselves," Bernstein said. "'Gypsy' may be show business's ultimate Broadway musical."
Loosely based on the 1950s memoir of stripper Gypsy Rose Lee, "Gypsy" tells the story of an ambitious stage mom who fights for her daughters' success while secretly yearning for her own. Praised for its screenplay, music and intricate characterization, "Gypsy" explores the hardships of life in show business.
Bernstein explained how "Jersey Boys" also takes audiences through a "behind-the-scenes story" about showbiz. The 2004 jukebox musical follows the formation, success and ultimate breakout of 1950s-70s pop group "The Four Seasons", taking viewers on a journey behind the scenes of the music industry.
The Theater Aspen's two summer productions will feature a range of talent — many of them Broadway actors hailing from New York City, Bernstein said. Student performers accepted into this year's Aspen Theater Apprenticeship Program will also have the opportunity to participate in these shows, as well as other organizing programs throughout the season.
After receiving nearly 500 audition submissions from students across the country, Theater Aspen has accepted 24 aspiring theater professionals into its Apprenticeship Program (Class of 2022). Apprentices will be in residence from mid-May through the end of August, and whether onstage, backstage or in the office, participating students will spend the season in a professional, hands-on theatrical environment – ​​an opportunity that Bernstein and the Theater Aspen team are proud to produce.
Other Aspen Theater summer programs include the "Solo Flights: New Works Festival" which runs September 10-15. Launched in 2019, Solo Flights is a week-long development festival of individual shows presented in the early stages of their production. Information about this year's events, panels and performances will be announced soon.
In addition to its partnership with Clark's Market and the Limelight, Theater Aspen will collaborate again with the Aspen Music Festival and School to present "The Sound of Music in Concert" at the Benedict Music Tent on July 25-26.
The Aspen Theater's summer cabaret series will return for its fourth year, and while performances have taken place at various venues around the city in the past, Bernstein mentioned that all cabarets will be held at the Jerome Hotel this year. .
"We love our partnership with the Jerome – our Holiday Cabaret series was such a hit last winter – and it gives our cabarets a real home and a real identity," Bernstein said.
With a busy season on the horizon, Bernstein is ready to embark on another summer of showbiz in Aspen.
"I think my favorite part of this job is being in the theater every night and seeing members of the community eagerly walk into the shows," he said. "And seeing the performances, the work and the art appreciated by the public and our community is the best part."