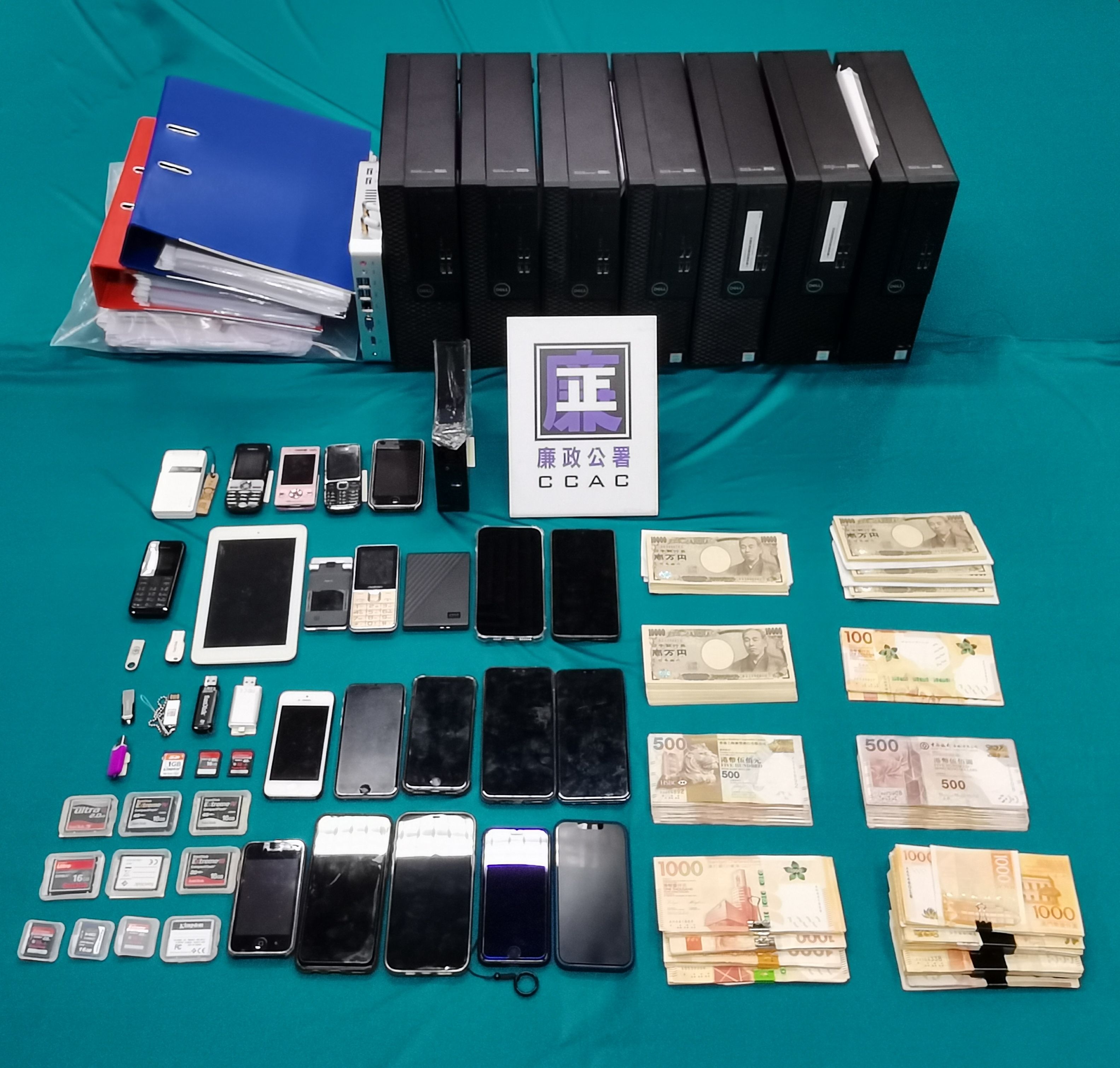 Public Security Police Force sergeant suspected of taking bribes from owner of VIP gambling hall
A deputy sergeant from the Public Security Police Force Traffic Department is suspected of taking bribes from a VIP gambling hall owner in exchange for confidential information, the local body has revealed. corruption monitoring.
The Commission Against Corruption revealed today that it had received an earlier report claiming that the CPSP Assistant Sergeant in question leaked information about the police to a gambling hall owner, who offered accommodation in hotel suites. luxury hotel to the assistant sergeant and his wife in return.
"Following an investigation, the CCAC found that the Assistant Sergeant was very close to certain people associated with VIP gaming rooms and visited VIP gaming rooms on several occasions in violation of the law. During the visits, he allegedly disclosed police information to the landlord and received benefits such as cash and a free hotel room in return," the CCAC said.
After an investigation, a large amount of cash as well as communications equipment and documents were seized from the deputy sergeant's home, along with mobile phones, documents and computers related to the case.
The case was transferred to the Public Prosecutor's Office (MP) for follow-up with a Criminal Investigation Court Judge approving that coercive measures would be taken against the above-mentioned persons, including the provision of security and periodic presentation.
The deputy sergeant is suspected of abuse of power and accepting bribes to perform illicit acts, while the owner of the VIP gambling hall was suspected of committing active bribery, crimes punishable by prison terms ranging from one to 8 years.
Last year, Security Secretary Wong Sio Chak revealed that since 2014, some 17 police officers have been arrested and investigated for unlawful access to information, three PJ officers and 14 officers from the Public Security Police Force.