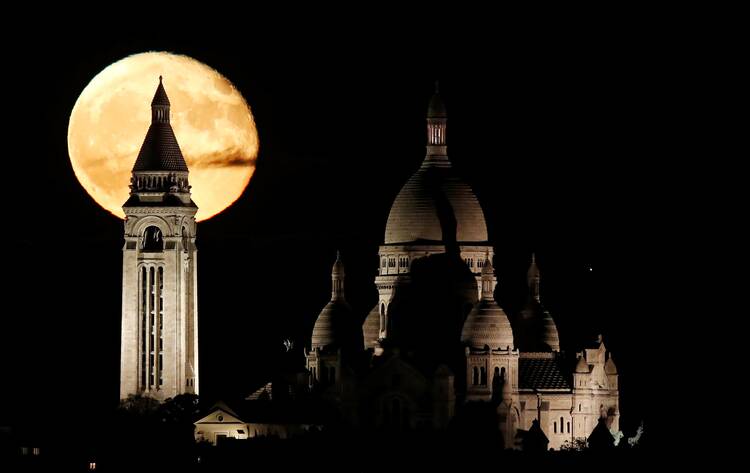 Podcast: What a Prominent Cardinal's Abuse Admission Means for the Catholic Church in France
At a meeting of the French bishops' conference, a letter from Cardinal Jean-Pierre Ricard was read aloud, in which the cardinal admitted he had 'behaved in a reprehensible manner' with a young girl of 14 years, adding: "My behavior necessarily caused in this person serious and lasting consequences.
On "Inside the Vatican" this week, host Colleen Dulle and veteran Vatican correspondent Gerard O'Connell explain what is known about the case. Cardinal Ricard was until now a member of the Vatican's Dicastery for the Doctrine of the Faith, the Vatican office responsible for investigating cases of abuse, although it is not clear whether Cardinal Ricard himself never investigated a case.
The French church is currently reeling from a series of major abuse revelations. First, a report released last fall looked at the sexual abuse of minors in Catholic institutions and estimated that up to 330,000 minors had been abused since 1950. More recently, it was revealed that Bishop Michel Santier , who retired as Bishop of Créteil in 2020, citing health reasons, was actually removed from his post by the Vatican for "using his influence on two young adult men for sexual purposes. and abused the sacrament of confession by taking "strip confessions". Colleen and Gerry discuss the lack of transparency in all of these cases.
In the second half of the show, Gerry and Colleen discuss Pope Francis' trip to Bahrain over the weekend, where he attended an interfaith gathering, the "Bahrain Forum for Dialogue: East and West for human coexistence". The hosts see the trip in the context of Pope Francis' relationship with the Sunni Grand Imam of Al-Azhar, who also attended the meeting and with whom the pope wrote a landmark 2019 document on human brotherhood.
Show links:
French cardinal admits abusing teenage girl 35 years ago
Pope Francis in Bahrain: What to know and what to expect
Pope Francis denounces 'childish' whims of the powerful who start wars as Putin's invasion of Ukraine rages
In Bahrain, Pope Francis calls for full religious freedom and an end to the death penalty
Pope: 'Every time a woman comes to do work in the Vatican, things get better'
Pope Francis: "Three world wars in one century: be pacifists! (Full text of the press conference)